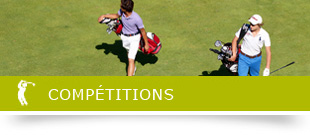 The golf course at des Ormes enjoys an ideal location in the heart of the Côte d'Emeraude, between Saint Malo and the famous Mont St. Michel.

Between land and sea, our golf course is located in the gateway to Brittany, and with its 35 courses, today it's one of France's premier golfing destinations where you will find high-quality golf courses for you to improve your game and relax.

Brittany is a unique place with a distinct character; she is determined, and she has faith in her own strength.
Her golf courses are made in her image. Heritage, culture, gastronomy, gatherings; all these Breton values await you after your game..

In 2008, the Ormes golf course joined the Domaine Golfy network.
A golf school welcomes children ages 6 and up. Ask about it at the pro shop.