An unforgettable experience!
At 4, 10 or even 20 metres high, our treehouses offer you an unforgettable experience to share with family, friends or as a couple.
In the morning, hoist the breakfast basket up to your terrace and in the evening treat yourself to a dinner hamper to enjoy in your treehouse.
The treehouses are constructed in an eco-friendly manner. They do not have water or electricity and are equipped with a dry-pit toilet. Inside, candlelight and real wooden furniture. A small heating system is installed in the Winter.
Arrival time: you will receive an email inviting you to choose your arrival time in our schedule
Departure time: before 11am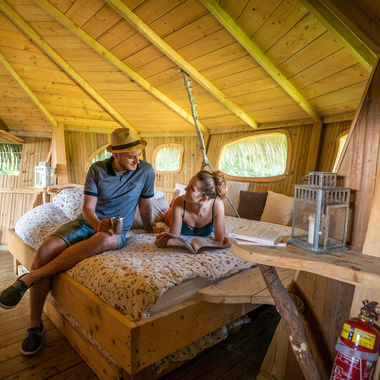 3 types of tree-houses, choose yours!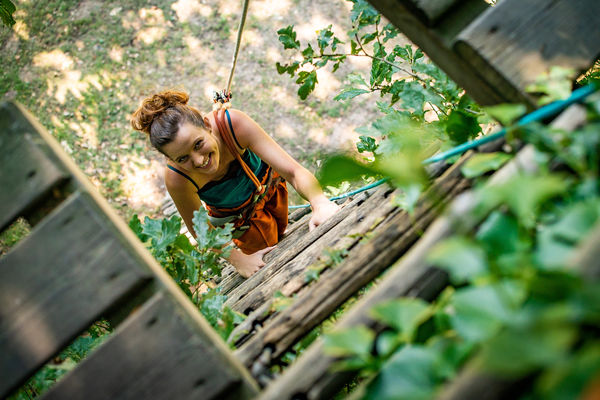 Ladder tree-houses
Up to 3 people. From 12 years old. Up to 19m high.
Climb the wooden ladder to reach your cabin for a romantic night...
See the Ladder tree-houses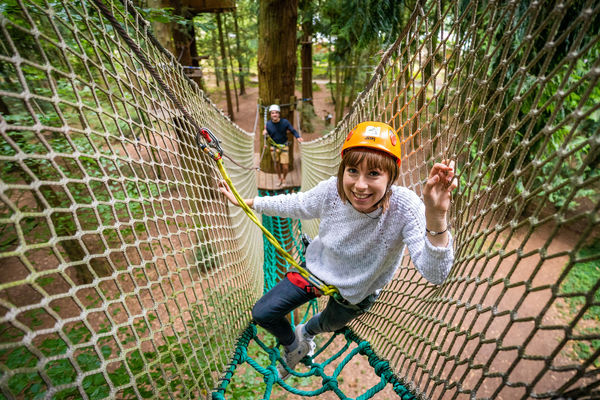 Zip wire tree-houses
Up to 2 people. From 16 years old. Up to 13m high.
Wide cables, wooden bars, monkey bridges, a scale of Papuan, horizontal zip wires... Be an adventurer for one night!
See the Zip wire tree-houses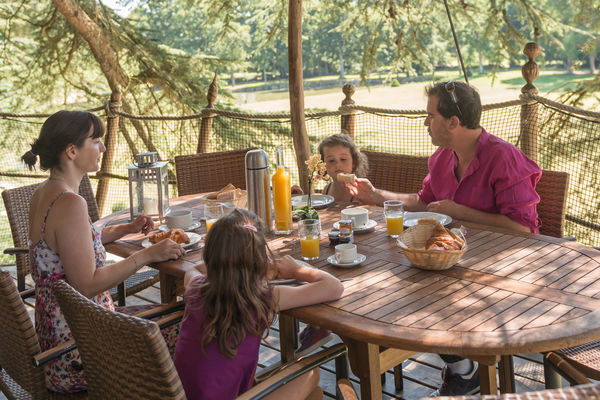 Family tree-houses
Up to 12 people. From 2 years old. Up to 9m high.
A night in a tree-house like a Robinson: children love it... And adults too!
See the Family tree-houses

In 2003, Les Ormes built their first house in the trees. It was the wedding gift from Arnaud to his sister Sonia for her honeymoon. Built next to the Chateau, this treehouse perched up above intrigued customers .. So, the idea was launched!
In 2004 Les Ormes imagined the treehouse concept for its customers - a first in France!
Today, there are 30 cabins (26 and 4 in trees above the water) situated at the heart of the 200-hectare park of Les Ormes.