To easily access the quays of the port of Saint-Malo and see the boats of the Route du Rhum 2018, leave your car and opt for the train!
From your accommodation in Les Ormes, reach the Dol-de-Bretagne TGV station, only 6 km away, leave your car there (or even opt for a taxi to get there) and take the train. In only 30 minutes, you have arrived at the Saint-Malo station! From here, it's easy to get to the quays and walk to the Route du Rhum village: in just 10 minutes, you're there!
Avoid traffic jams, leave your car, come to Saint-Malo by train and enjoy the Route du Rhum !
Some accommodation available at Les Ormes during the event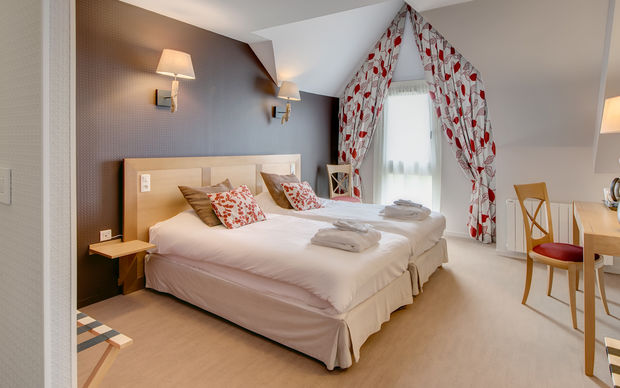 Hotel room, nature lodge, apartment or mobile-home, discover the latest availability in Les Ormes during the Route du Rhum and enjoy a 15% discount for any stay of at least 2 nights!