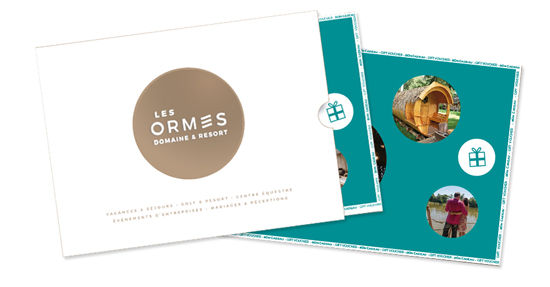 You'd like to
offer a stay at Les Ormes

?
Discover our gift vouchers, from €81
Choose your accommodation

This place is a kids paradise, amazing indoor and outdoor pools, great ropes course (tough for adults), spotlessly clean, can't rate all staff highly enough. Highly recommend coming for a Friday night as staff put on a late show with fireworks. My kids 6 and 8 have asked to stay here forever!
Your best memories #LesOrmes