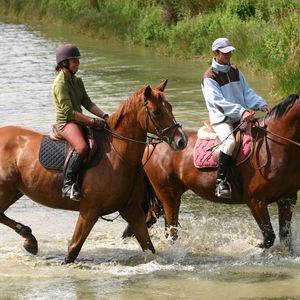 Experience your seminar in a different way, at the rhythm of nature, and offer your employees a real relaxation, with a discovery on horseback, of the Ormes park and the Golf course.

A ride in the heart of 200 hectares of nature, between woods and wild ponds, to enjoy a well-deserved moment of relaxation between team members. This activity will appeal to a wide range of people, especially those in search of resources and relaxation.

Horse riding is the ideal way to get away from the daily routine.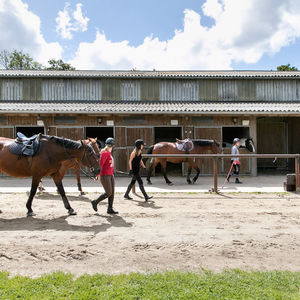 An activity adapted to all levels

Are your employees beginners? No problem. Horseback riding is suitable for all levels, and does not require any particular physical condition, but collaboration with the horse, observation, and a serene state of mind.

It is the ideal exercise to learn to "be in the moment", and to communicate in all simplicity. Communication from rider to horse, but also communication between your guests. An activity where everyone listens to each other, advises each other and helps each other.

To be booked in advance.