Ready to plan the holidays? The Domaine des Ormes welcomes you among nearly 500 acres of woods, ponds and land. Looking to spend some quality time and enjoy holidays in Brittany, with a pool nearby? Our resort accommodates you in various ways. Hotels, apartments, studios, camping huts, cottage huts… Come discover our wave pool and indoor water park during your stay, and appreciate the freedom and nature around you.
Enjoy free access to our swimming pools during your stay at Les Ormes
Whatever the nature of your stay and the type of accommodation you choose at Les Ormes, enjoy free access to 6 swimming pools. The resort has all sorts of accommodation types for you to choose. Stay at the hotel, or in a more atypical place like a cottage hut or a cabin in the forest. Don't miss out on our raft houses and tree houses. With 30 cabins perched at 10 to 60 feet high up in the trees, nature lovers find their version of paradise during their stay… Our "bubbles" and wood-panelled mobil homes offer you a perfect stay whether you decide to visit as a couple, with your family or with friends. For a more natural atmosphere, try our nature lodges in a beautifully arranged village and get some rest by the pool when the sun is scorching…
Are you looking for holiday cottages in Brittany, with swimming pools? Relax and chill: parents and kids have fun in our heated pools. Try our unique wave pool and experience a great time with family or friends after discovering our atypical accommodation or during your stay at the hotel.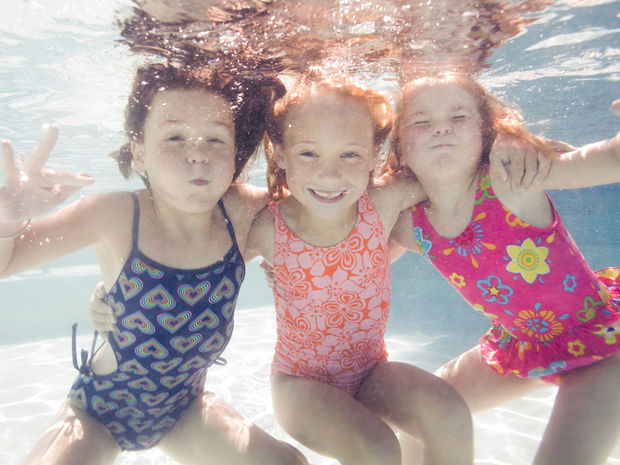 Spend your holidays in Brittany with pools to chill all day long
Our indoor water park offers multiple options for a pleasant holiday. Swimmers can enjoy practising breaststroke while youngsters have fun on the slides… And a special area is kept for infants so everyone can revel in warm water. Just like all our residents, campers will appreciate the 2 pools down at the Club-House; find some peace and quiet over there and relax on the deckchairs… Ideal for families, the hotel pool also promises to offer you magical moments together! At the Domaine des Ormes, every visitor is spoiled: come and spend some quality time in Brittany in any season!