The Mont-Saint-Michel area and its surroundings are perfect for family tourism. Looking for an ideal place to escape and spend exceptional family holidays in Brittany ? Whether you simply wish to spend a weekend with your family in Brittany or spend 3 full weeks off in a holiday rental near the Mont-Saint-Michel, your stay will be filled with surprises. Located just near Saint-Malo, the Domaine des Ormes is your ideal place to escape and relax!
Mont-Saint-Michel: a perfect weekend with your family
You've probably already heard about it, the Mont-Saint-Michel is one of the great tourist sites in France that you should not miss. This jewel of mediaeval architecture and the wide bay where it is located are listed as World Heritage Sites by the UNESCO. A real playground for the whole family to discover! Here, it's your turn to tackle the heights: walk along the alleys of the village, admire the breathtaking views on the whole bay, and of course, visit the famous abbey. Feel free to choose a guided tour: guides are exciting and it's an excellent opportunity to dive into history and go back home with a few unforgettable stories and anecdotes.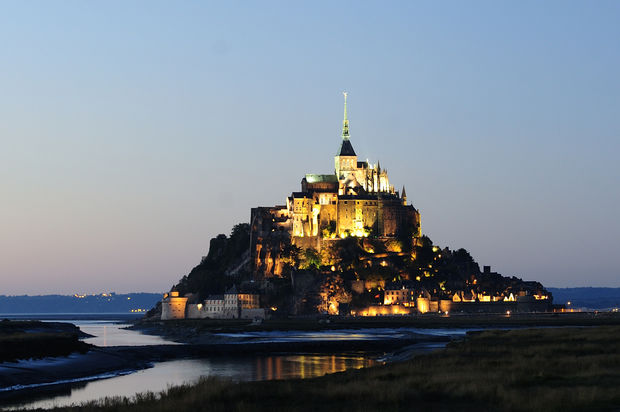 Feeling adventurous? Walk across the bay into quicksand, during the day or even at night if the kids are old enough, under the watchful eye of a certified guide, of course! You will be able to admire spectacular landscapes as well as unique fauna and flora. If you like walking and nature generally speaking, this is definitely a not-to-be-missed excursion.
Find a holiday rental location near the Mont-Saint-Michel
Looking for a place to rent for your family holidays? Discover the Domaine des Ormes and various types of classical or atypical accommodation. From camping and mobile homes to tree houses and floating huts (raft houses)... There's something for everyone! But what most pleases families are the activities directly available on the estate and resort. In spring and summer, you can have access to the 6 swimming-pools as well as animations and shows. Your young ones will be happy to discover the children's clubs, but also a wide range of outdoor activities, such as cable-water skiing, zip wire sessions, horse riding, archery, paintball, pedal boat and many more. Make the most of your family holidays by coming to Les Ormes Domaine & Resort, the ideal rental location near the Mont-Saint-Michel.