Are you planning a weekend for friends in Brittany ? Such a great idea! There's no better way to unwind and relax. If you are looking for a nice destination, discover all the advantages of the Domaine des Ormes and enjoy a pleasant setting and a varied accommodation offer. Come visit and find the perfect accommodation for a friend trip in Brittany!
Holidays with friends: a special moment
During the course of the year, moments with friends are often too rare or too short. Weekends, short or longer holidays... Your options are numerous! When you go out with your friends on a trip, you are not just looking for a place that can accommodate everyone, but also for a decor and services that allow you to spend special moments together.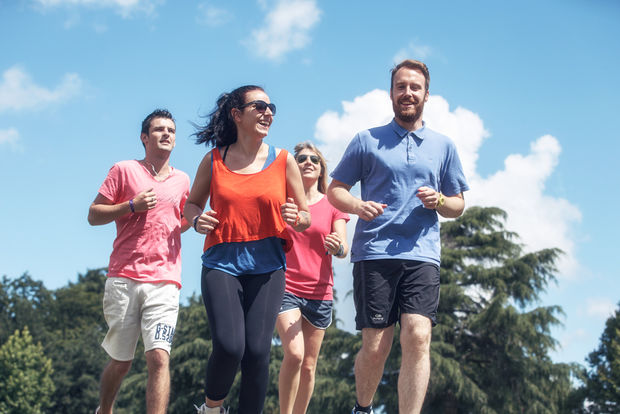 There are many advantages to a weekend or holiday with several people. It is often the opportunity to share a special moment together but also to share the costs of accommodation! Dividing the overall cost makes it possible to choose a destination that you would not have chosen alone. By spreading the costs of accommodation, it is therefore possible to allow yourself more leeway on all other sources of expenditure: outings, leisure activities, shopping...
Looking for a location and rental for a stay with your friends?
Tree-houses, nature lodges, raft-houses, camping huts, sweet homes... For your holidays with friends, the Domaine des Ormes offers a wide choice of exceptional accommodation and services! Various atypical or classic types of accommodation for your friend trip in Brittany await you! Would you like to enjoy a patch of nature? Take a walk in our park… Would you rather go for a swim? Discover the 6 swimming pools on the Domaine. If you feel like it, you can also practise golf and horse-riding without having to take your car and go too far. And why not discover our beautiful corner of Brittany, ideally located between Saint-Malo and Mont-Saint-Michel? Get ready to have a great time with your friends and book your holidays at the Domaine des Ormes!