Just in case you're planning to visit Brittany sometime soon, spending a holiday in Saint-Malo in a campsite might just be what you need! At Les Ormes Domaine & Resort, discover the charm of camping: Saint-Malo awaits you just nearby, as well as the Mont-Saint-Michel. Take your tent or caravan with you and discover a wide range of activities at Les Ormes. A great way to spend the holidays!
Choosing a campsite near Saint-Malo
The are many advantages to a campsite near Saint-Malo. Staying next to the seaside offers you the possibility of enjoying some proper relaxing time at the beach. With Saint-Malo just around the corner, you can take the kids along for an exceptional visit of the fortress and of "Intra-Muros", the old town. Get familiar with those beautiful pavestones and admire the view on the English Channel from the ramparts, spend a day with your feet in the water and go back to campsite to appreciate some real chilling time. At Les Ormes Domaine & Resort, 6 swimming pools await you: is there a better way to finish a day off?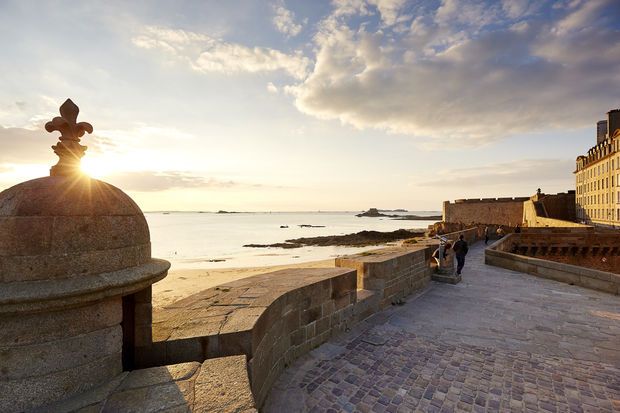 A pied-à-terre at Les Ormes Domaine & Resort
At Les Ormes Domaine & Resort, your choice of accommodation is perfect: the Castel Camping ***** offers 138 different sites and 700 camping pitches to choose from. Feel free to choose the perfect pitch for your stay. Near a pond, within the premium area, or within the comfort or classic categories. Going camping always brings about a real sense of freedom, and that's why kids love it so much. Be adventurous with your family!
What's more, all our campsite facilities offer full access for disabled people.
Once comfortably set in your tent or caravan, feel free to enjoy a few activities on site. Parents and children usually appreciate the various activities we propose